Convious, the leading leisure SaaS startup from Amsterdam, announced that Bernard Kochen joined the team as the new Vice President of Sales. Former Fixico's and TravelBird's Head of Sales and Operations will focus on Convious' international expansion.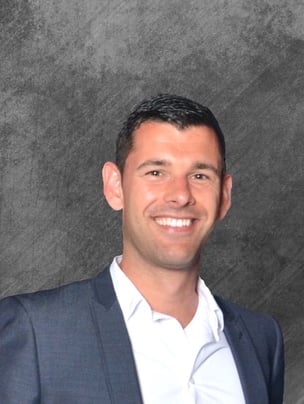 In his new role, Bernard will expand and manage Convious' sales team. He will also lead the development and implementation of the company's international sales strategy and operations.

Bernard brings over 10 years of sales management experience and leadership within Leisure and Hospitality industry. He was responsible for TravelBird's roll-out and commercial success in the DACH countries after which he became TravelBird's Head of Sales managing a department of 100+ FTE. Before joining Convious, he structured the Customer & Merchant Success departments within Fixico as their Head of Operations.


"I couldn't be more thrilled about Bernard joining us", said Camiel Kraan, CEO of Convious. "His passion and extensive experience in the Leisure industry make him an outstanding addition to the team. It's his strategic approach to sales and constant focus on delivering value to customers that will take Convious to the next level."

The feelings are mutual. "I'm very excited to start this new adventure," said Bernard Kochen. "Convious' AI-driven conversion solution and real-time (ticket) pricing allow customers to take back the control over their business and become less dependent on intermediaries and affiliates. With such a strong value proposition, I see great potential for further growth and am eager to bring Convious to the next level."
About Convious
Convious provides an AI-powered SaaS solution for the leisure industry. The company's data-driven software delivers a highly personalised online buying experience including revolutionary real-time pricing. Convious' cutting-edge technology empowers the venue owners by eliminating their dependence on 3rd party resellers while boosting their direct revenue.