Making your customer's journey the smoothest of all your rides
Start reaping the benefits of selling more direct.
Ensure a safe and memorable visit for your guests by taking advantage of the leading eCommerce suite for leisure.
Convert more website visitors into paying customers by influencing your customers along every step of your Customers' Journey - before, during, and after their visit. We help you take your experience from 'good' to 'CAN WE GO AGAIN?!'
Top 5 benefits for your Theme Park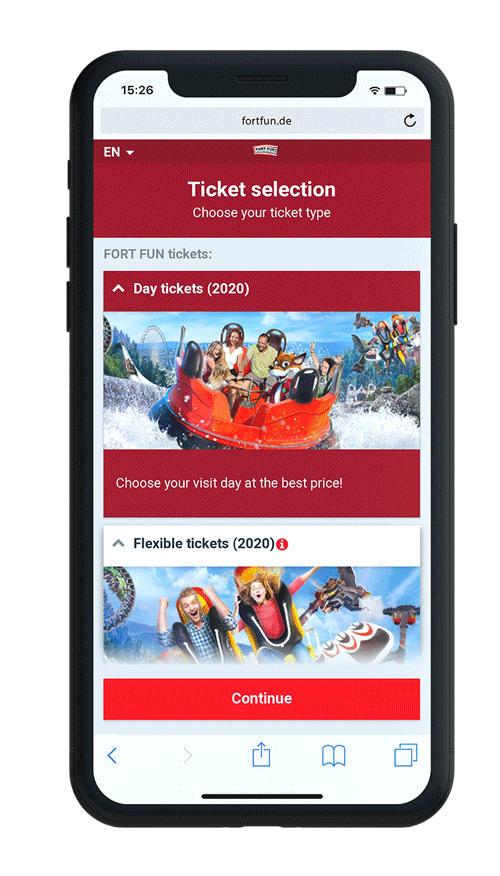 Ensure safer visits at better prices with our A.I-powered technology.
Have a better visitor spread and manage your theme park's capacity to comply with COVID19 regulations
Make your themed world of leisure way more immersive by digitizing your whole customer journey. Improve every single touchpoint along your customer journey by delivering a relevant expierience
Attract those thrill and fantasy seekers with the right message, at the right time, and through the right channel by using our customer insights and easily customizable marketing engagement tools.
Go D2C. Start selling online directly to your customers in no time.
Stop depending on third party resellers and take control over your theme park's reputation, marketing, sales, and most importantly, your customer data by selling direct-to-consumer.
Convert more website visitors into paying customers. We help you effortlessly jump onboard the rapidly moving eCommerce wagon and stand out from competitors with the most seamless and high-conversion check out in the market.
How Leisure venues optimized their business using Convious
This is the story of how 6 companies within the leisure industry grew and optimized their businesses by using dynamic pricing and a complete AI-powered system.
You might also be interested in