How can we help?
We make it a point of honour to always come back to you as fast as we can!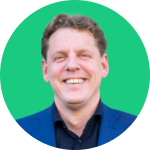 Reach your goals with Convious
Covering your visitors' journey
Creating meaningful interactions with your customers on every stage of their journey.
Offering the best experience
By implementing Crowd Control you avoid overcrowded spaces and give your visitors the best experience!
Taking advantage of your data
It's your data, and you deserve to use it. Fuel your day to day operations with valuable data and be ready to provide the best experience out there!
Making your prices as dynamic as your experience
Skyrocket your conversions by setting optimal prices that your ideal audience is already willing to pay for.
"Convious helps us organize the day. When we are better prepared, we can deliver a much better guest experience."
Over 100 theme parks trust Convious to create the ultimate guest experience